Mission heal Community-based organization for education and environment
Mission heal is a community-based organization for helping children and families living on the streets in Delhi and nearby areas. We are serving poor people for free. Now a day where all are busy making their lives cozy and comfortable. Mission heal serves for the betterment of the poor's and environment. Registered under sections 12 (A) and 80 (G) of Income Tax Act, 1961, govt. Of India. We work for improving the lives of the poor section to give them a better tomorrow.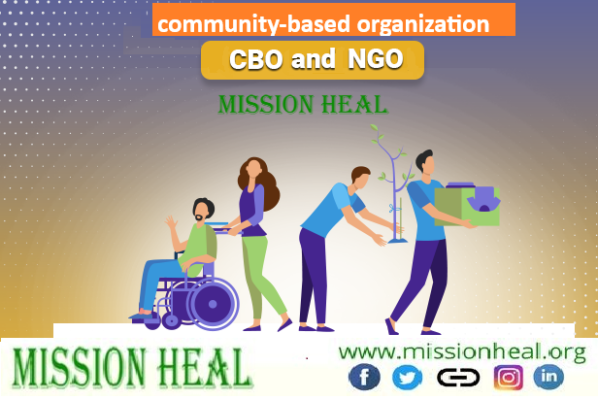 Mission Heal Aim
Aim of providing necessary help and support to underprivileged children in India by improving life quality.
Approaches we follow
Proper Health Checkups
Education
Cooked nutritious food
Rehabilitation centers
Tree plantation on Birthdays
Mission heal tries to provide every useful item necessary for community-based development of the poor and environment. Our organization tries to make life quality better by bringing about mobilization within the community in all its realms. Our organization takes initiatives based on, the management of natural resources.
What do we do as a Community-based Organization?
Mission is a Community based organization to put together association works concerning the different ways to deal with level open doors incorporate individuals with handicaps and screen the current situation as per normalized pointers. We work for those who cannot even work for themselves. Mission heal provides support to marginalized sections of people without doing any discrimination among them. Our NGO provides every necessary survival items.
Our organization work for weaker sections of society. Who cannot meet their day to needs regularly, we provide them the necessary items. Mission Heal serve every child and their families with the best quality cooked food. A better education system, rehabilitation centers, and a lot more in the queue. We had several volunteers who help to run this trust. NGO takes the initiatives to give happiness to such deprived children and their families. We believe it's the basic right of every human to get food, shelter, cloth, and education.
Anyone can contribute to bringing some betterment to society. Every penny count doesn't matter how big or how small. We aim to achieve literacy, women empowerment and eliminate poverty. Our volunteers had visited rural areas to eliminate illiteracy from ground level.
Poverty has increased in India, which is why our community-based organization came up with the idea to educate these children to bring them out from the chain of poverty. Our NGO Which has led their families to high debt. We helped them by providing monthly rations. These families have a low level of economic development. That means an increase in the number of unemployed people, and inequality of income.
Conclusion
This NGO promotes Women's empowerment by providing them education. Education is the key to increasing productivity of human efficiency. Join hand to eradicate poverty, illiteracy, and hunger from India. You can watch our further work on our website https://missionheal.org/ and share our work on your social media platforms like Instagram, Twitter, Facebook, what app to make aware more and more people of society.