Mission Heal an Educational Organization to Make India Literate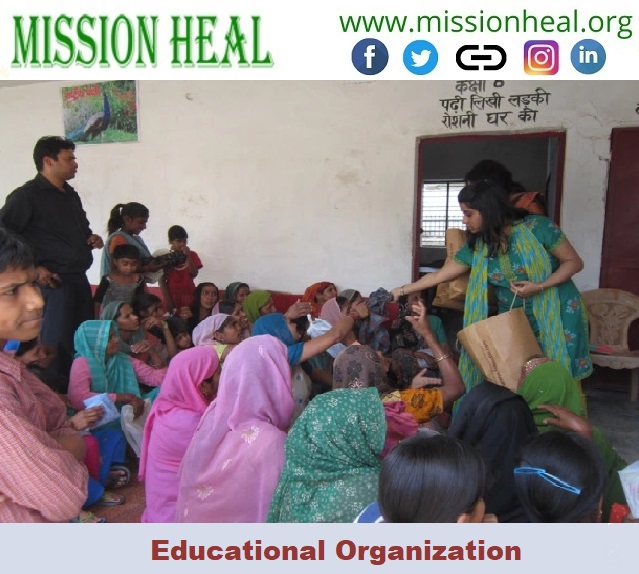 Mission Heal is an Educational organization taking steps to make India a literate country. Education is the fundamental right of every person who is a part of our society. Education provides a sign of personal courage and confidence to stand in society.
Role of Education in India
Education plays an important role in uplifting the standard of living in a society. A developing country like India needs to focus more on quality Education. Along with Education, Mission Heal focuses on the holistic development of an individual.
Education in India means, to provide learning and training to an individual. Learning and training help a person in bringing skills out of them. The government of India provides education for better future. Along with the basic facilities for survival like food and shelter.
Education helps in reducing the level of poverty. As India is fast growing country education is important for all. We all know that Covid had affected human lives. Along with the lives of people, Covid also affected the educational system. Every child has the right to learn and grow.
In India 70.6 million were suffering from poverty. Besides, poverty India is also facing a lack of educational supplies. We as the educational Organization of India provide Books, copies, pens and other stationery. Higher rates of illiteracy result in a higher rate of unemployment. Without a doubt, this situation is not good for a country's development.
Example
For example, we all know that we live in a male-dominated society. Where all the decisions and leverages were first given to them. Though somehow now parents treat their child equally. Still, there are places where women are suppressed. Our trust came in contact with a girl whose parents were not interested in higher education.
Our volunteer got a call where the girl asked us to help her in convincing their parents. The Mission Heal NGO reached out to the child's parents and talked to them. The parents were not at all ready to educate their girl child.  Before they conclude our volunteers show them the statistics of girl education. That undoubtedly helped us in convincing their parents to send her to school. Education help in women's empowerment as it gives hope to learn new skills of earning. We are happy that we convinced her parents and now she is coming to our education centers.
You must have experienced the caste and gender inequality in our society. The first and foremost responsibility of our NGO is to eradicate all kinds of inequality from society. Education is a major resource for the people. It allows a person to explore the world through his insights. The essential variable engages a person to fight with difficulties. A country is a mixture of different social systems. The behavioral responses of individual social systems reflect the general development and progress of the country. That is why we as an educational organization promote individuals to educate them.
CONCLUSION
It is important to encourage the child and their families to get an education. Countries with a high rate of illiteracy are bound by poor employment. Last but not the least you can visit our website for detailed information. For getting daily updates, visit our social media sites like Facebook, Twitter, Instagram, and LinkedIn.