Mission Heal| Ngo in India | He Who Gives To the Poor Will Lack Nothing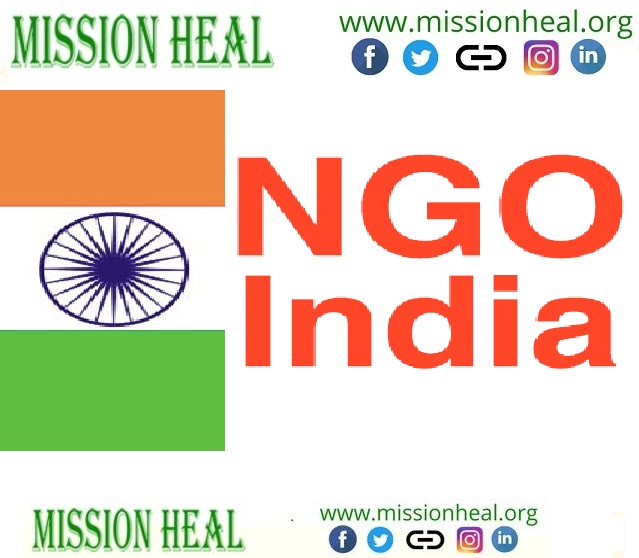 Mission Heal is an NGO in India in Delhi. The vital target of our trust is to facilitate proportions of help and recuperation in disasters and calamities. Mission Heal makes mindful of hazardous diseases like AIDS/HIV, Cancer. By setting up different camps in various regions in Delhi NCR. We run liberated from cost clinical camps in common regions, ghettos, and urban communities for defenseless youth and poor people. Aside from this, we furnish monetary assistance to manage the calamity.
Mission Heal supports all the help and effect required while going to the emergencies related to AIDS and HIV. The Trust additionally plans to direct and study, the sum of HIV and AIDS avoidance. And gives counselling sessions and care arrangements for patients.
Mission Heal an NGO in India facilitates a great deal of educational material for youngsters. Work at various levels (as indicated by their age and learning level). Mission Heal upgrades its altering rehearses by limiting the working of town training advisory groups. Mindfulness social projects, and CBOs to open ways to kids, the capability of fiery grown-up youth. And propels normal youth to check out propelled Capability programs.
The Mission Heal has maintained an enormous number of families in their meds with eye issues, guidance. Different denied people are managing issues in get-together their regular necessities we are to interface there and help these kids. We attempt to offer each conceivable help to these poor, however, without your help 'this couldn't be imaginable.
What you can do to support an NGO in India?
You can uphold these kids and families as training, well-being, giving food, clinical supplies, garments. Which will advance public, government assistance. Persuade yourself consistently that poor children in slums genuinely deserve a decent life, let go of pressure, relax. We urge these children to carry on with cheerful life. Your help can save the existence of millions and if not millions then certainly to one. There are a lot of poor people who live in slums. We give them convenience, food, and medicines for better survival. We have saved such countless youngsters. That is bound to live on railway tracks and ghettos for survival. We guarantee to accomplish this Nobel work in the impending future as well.
There are numerous NGO in India working for poor's and elderly folk's individuals. However Mission Heal deals with all-encompassing improvement of society. We accept that growing alone may be great for you. However, not for the general public you need to live in. Do give and urge individuals to do likewise. The gift makes a way of setting aside cash and investing in the right energy at the ideal locations. You can see our tackled and refreshed cases on our authority site. https://missionheal.org/. For additional definite data and the work we do, share our work on your web-based media account. Like Twitter, Instagram, Facebook, and LinkedIn.