People's Organization| Working With the People for the People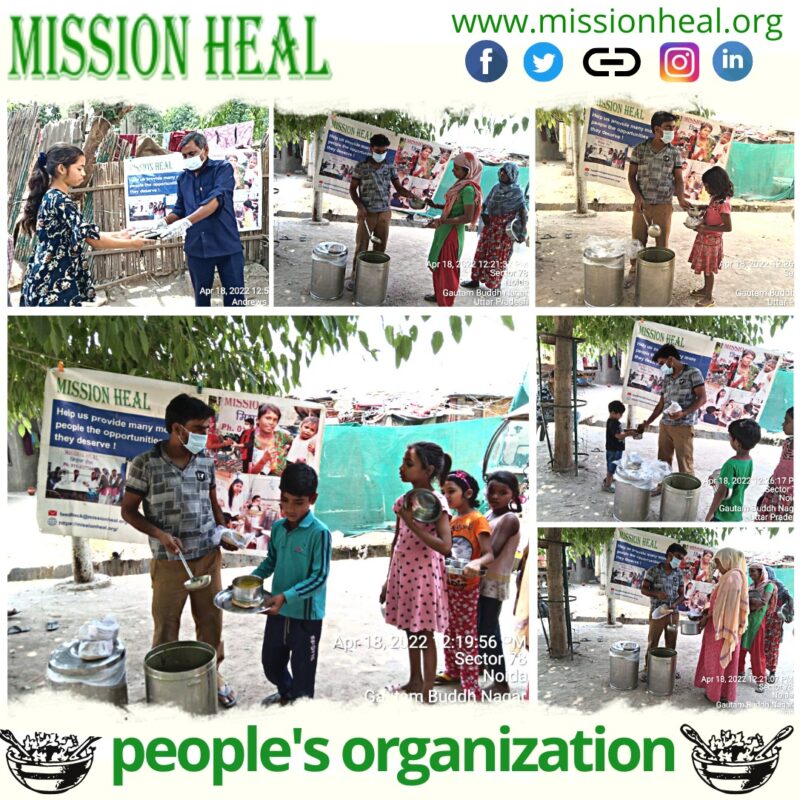 Mission Heal is a People's Organization and working for underprivileged families & children. Our NGO helps in saving the lives of vulnerable children and families. Many communities in India are living on streets, tracks, and slums. We provide mental and educational support for their better future.
Many families and children are homeless and hopeless both. Many women and children, unfortunately, involved with human trafficking. Our NGO volunteers rescue them and provide counseling to them with the physiotherapists. The NGO helps the discriminated girls and women girls in the society to give them a better future. Providing life quality to the people living in slums is the definite goal of the NGO.
Our NGO promotes education for the development of society. Education contributes to human welfare and helps in social change. Education is undoubtedly a major agency of socialization. Time and again this is proved that education has improved the life quality of women also. Without education a person is incomplete. That's why our volunteers visit door to door to educate children.
Without education, a person cannot get a good job and a good place in society. Education helps in bringing changes in the society for a better tomorrow. Literacy has helped in modernization in more than one way. As such, schooling is needed for an individual's growth and society's development. Our people's organization helps the children in achieving their goals.
Mission Heal's role as a People's organization
The Mission heal NGO always came forward to help the people living in extreme poor. Our organization feeds hungry families and children living in slums in Delhi/NCR. Serving humans and promoting humanity is the ultimate goal of our NGO. We were conceived as people, yet being humanity is a decision. Don't we often run after individuals who are running a daily existence that is not 'life', so to say? They are passing, that's all. We neglect to see or think about children who play without clothes. Because it has become something that we see around us.
We can't say whether they're hungry or not. If they do why aren't we there to take care of them? Can it be said that he is one of us? Aren't we and they are together shaping this country?We want the hands to join together and move a little closer together to make it a step later. To see one of us as far as we can tell. And afterward we will not neglect to see those who need our consideration. All it takes is reproduction and we can build trust and, in the end, keep it going. This will continue to happen, yet that's all we have to do. Generosity is a gift that everyone can stand to give. We do not guarantee to be wealthy enough to help people out of luck. Our eagerness to give a little or more of our fortune can be helpful to them.
Conclusion:
Mission Heal is a people's organization that strives to support these families & children. All you need is a big heart to support them. You can volunteer with us and become a helping hand in saving the lives of millions. Visit our website for more information and follow our social media sites for updates. Mission Heal is on Facebook, Twitter, LinkedIn, and Instagram to follow and share.