Mission to Heal| Healing Yourself Starts with healing others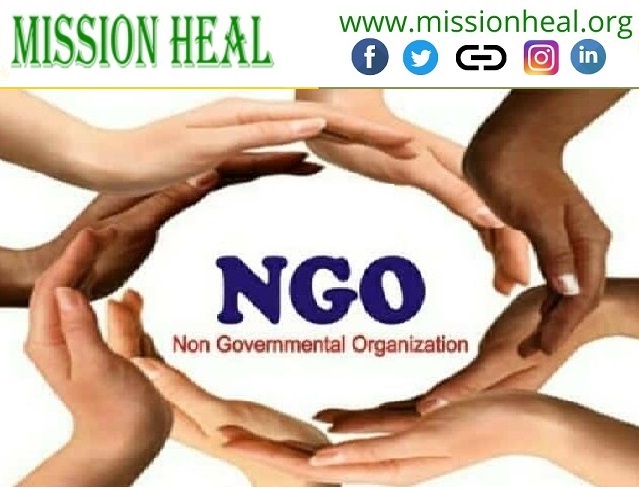 As our NGO's name is Mission Heal we are working on the mission to heal the poor families. We heal people by providing them with various kinds of services. Some of the main activities are counseling, food distribution, and clothes distribution. Our NGO is working with the mission to improve the life quality of poor families. Mission Heal, main emphasis on education and the environment.
We encourage young men and women to become financially independent. As all human beings are equal and they should be treated equally. Our volunteers pay sincere efforts to make life easy for poor people at a certain level. Their families get deprived of all the luxuries, but at least we can provide them with the necessities. Our NGO provided free services to heal their life a little bit. Hunger and poverty is the main reason for unemployment in India. By providing free education we are trying to reduce the gap.
Our NGO aspires to live a healthy and happy life for needy persons. Besides this, we too contribute to the betterment of the environment. As Delhi is the most polluted city in the world we contribute to planting trees. This is very important to keep your body and environment healthy and clean. Your contribution to the poor people will better their future.
Mission to Heal is increasing its work activities by expanding its work areas. During the pandemic, our organization supported the underprivileged section by providing rations. They are the daily wages or laborers who earn daily and eat daily. But due to the lockdown people living in the slums faced many problems. Their kids suffered from malnutrition and without any money, they were not able to feed or take proper medications.
Initiatives to promote the mission to heal poorly:-
Women empowerment
Mission Heal NGO promotes women and encourages society for women's empowerment. The current sex ratio in India is 101.68 males per 100 females. This is a good sign of moving towards becoming a developed country. Our team empowers society to help each other in their growth.
Education
These families are very poor, so they cannot afford a Smartphone to study. During Covid, mostly families lost their jobs and most schools were online. In this case, our volunteers visited several houses for providing basic education. This is the fundamental right of every individual to get educated. Mission to heal is gradually taking steps in making India illiteracy free.
Free Counseling
Many children and people got mentally affected due to several Covid waves. Our NGO provided free counseling to as many people as possible. We are doing all this just to serve humans and humanity. Serving poor people and children is equal to serving God. There is no greater service you can offer to someone in your life span.
You too can contribute to the humanitarian services by joining our NGO. For getting along with our NGO visit our website. If you have any queries you can write us at [email protected]. Or you can follow us on social media sites for daily activity updates. For this do follow LinkedIn, Twitter, Facebook, and, Instagram.