Non-profit Organization |Mission Heal|You Become What You Believe
Mission Heal is a non-profit organization established in 2014 for poor children & families. For the upliftment of society, NGOs contribute to every extent possible. The Mission Heal NGO contributes at all stages to the needy. We provide services like medical help, financial and emotional help. Our NGO work for the welfare of the country, keeping in mind the guidelines under the Indian Trust Act of 1882.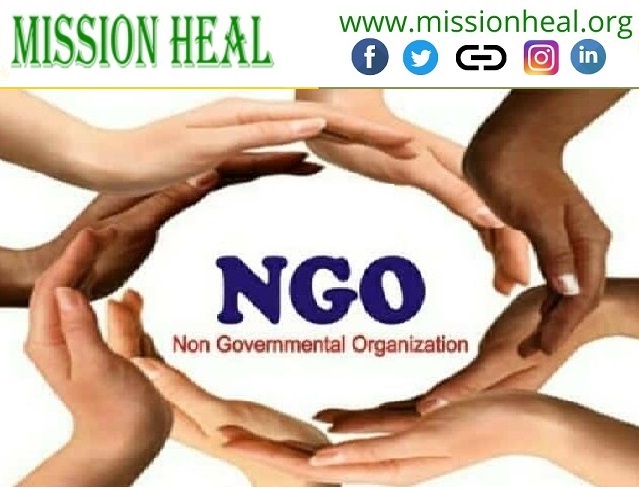 Mission Heal lays major emphasis on the environment and the education of a child. Our NGO tries to provide the necessities to the weaker section of our society. Important parts of a non-profit organization are responsibility, dependability, trustworthiness, and receptivity, towards each person who has contributed time, cash, and trust to the association.
Non-profit organizations serving the community focus on providing services to the community either globally or locally. Community-serving nonprofits include organizations that provide support and development programs, medical research, education, and health services. A nonprofit can be both member-serving along with community-serving. Our organization works as a community serving NGO.
Functions of Non-profit Organization
NPOs have a wide variety of constructions and purposes. Some of the functions of non-profit organization are:
Guarantee Effective Organizational Planning.
Give Enough Resources.
Ensure the Organization Fulfills Legal Obligations.
Determine the mission and vision of NGO
The non-profit organization generates its profit by fulfilling the goals of welfare. We do not generate donations for our personal use. We generate donation to help the poors with their basic necessity. Many poor people in society need our support for their survival. We strive to help these people in their difficult times.
Along with the poor people we take care of the environment. As an organization, we had decided to plant trees on the birthday of every donor. As an established NGO in Delhi, we are more concerned about the environment. The air index of Delhi keeps deteriorating day by day. This is the main factor we started this initiative to plant trees.
Living in a Metro city brings speed to your life. Along with, adding speed to our life, it affects mother nature. From 6 p.m. to 8 p.m. This is really a concerned situation for the residents of Delhi. Delhi is reported as the most polluted city in the world by the IQAir services, the average AQI is 556. We distributed free masks on the traffic light stoppage to protect from pollution.. A mix of vehicle and industrial pollution contributes to making Delhi the world's most polluted state.
Our NGO works on the holistic development of Society. By providing them with better education services, Hospitality, Food, Awareness Drives to deadly diseases like HIV/AIDS. We had supported many children and families and wish to continue our help. You can visit our official website https://missionheal.org/. For daily updates, you can follow us on social media platforms like Facebook, Twitter, Instagram, and LinkedIn. For showing your support, you can donate to us at https://missionheal.org/donatecard.php/. Support us in helping the people in need.